(web ads above removed with paid membership. Click here for advertisement rates)
STICKMAN'S STANCE: THE HISTORY OF THE TUNICA CASINOS-Part 5
by Jerry "Stickman"
Jerry "Stickman" is an expert in craps, blackjack, video poker and advantage slot machine play. Frank Scoblete's and Jerry "Stickman's" book "Everything Casino Poker: Get the Edge at Video Poker, Texas Hold'em, Omaha Hi-Lo and Pai Gow Poker" presents dozens of video poker games and strategies for maximum returns. He is a regular contributor to top gaming magazines. You can contact Jerry "Stickman" at
stickmanjerry@aol.com
.
This final installment of the history of Tunica casinos contains a look at current casino conditions in Tunica County.
The Tunica casinos were losing business well before the flood of 2011, which was highlighted in last month's article. While the author is not sure what the true reason behind that situation was, the fact that casinos were becoming stingier with comps and game rules, less friendly toward their customers, and more openly hostile to those they felt might have a chance at winning did not help their plight.
Recently I took a tour of every Tunica casino that was still in business after the 2011 flood and made notes concerning the current conditions. This is not a trip report, as such, because I did not actually play any games. Instead, I walked through the casinos with a notepad taking notes about what I was observing. I took particular note of their blackjack, craps, and video poker games. My intent was to give the reader a feel for what the casinos in Tunica are like today. Below is what I found - casino by casino, starting from the north. Unless otherwise stated, the blackjack rules are as follows:
a blackjack pays 3:2
dealer hits a soft 17
double down on any two cards allowed
double down after splitting allowed
re-split up to four hands
only one card on split aces, and
insurance and no surrender.
Harrah's:

No longer in business.

I noticed the following sign as I was heading to Tunica. Several layers of newer signs had been blown off revealing something from way back in the past.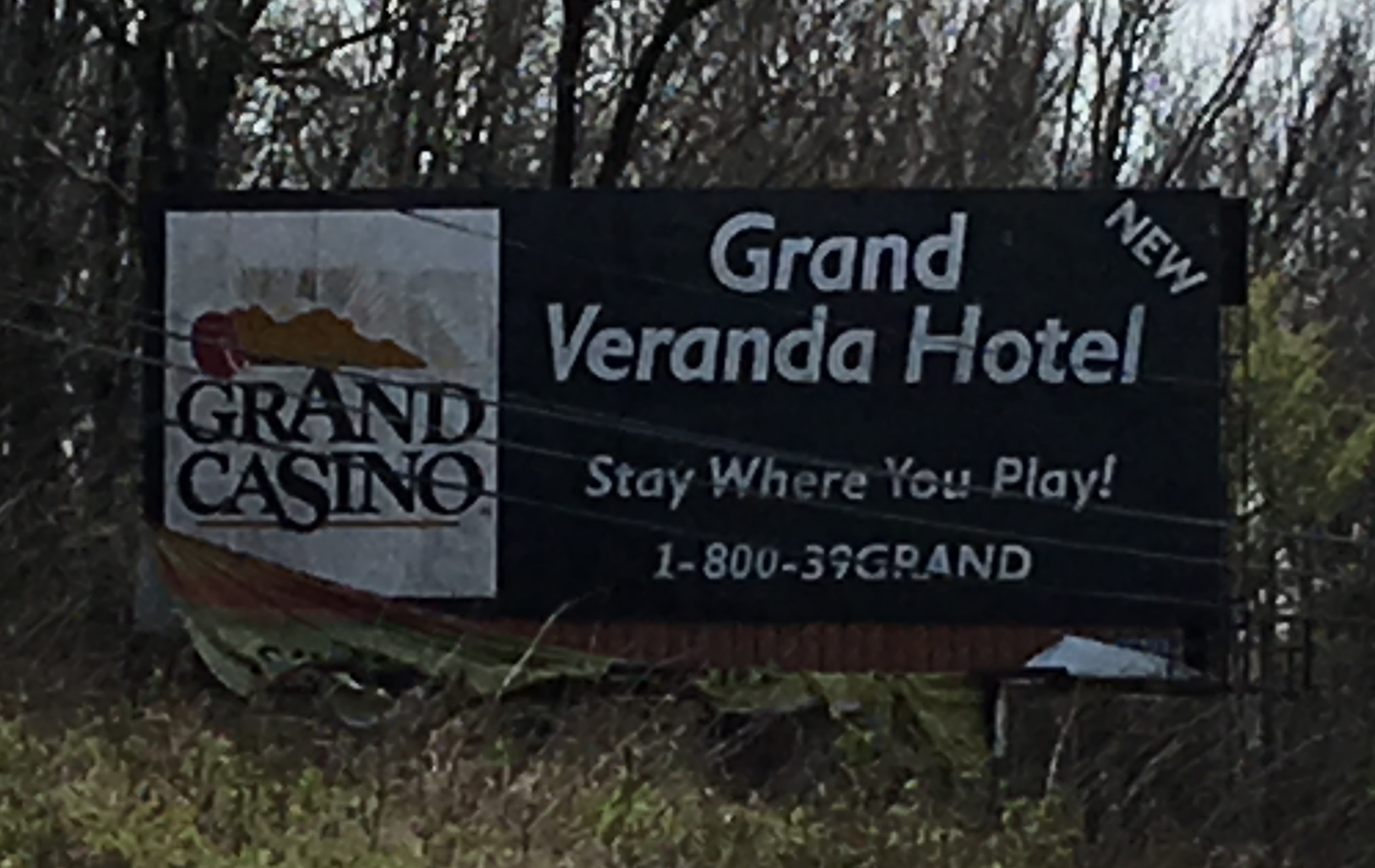 Things have certainly changed from when this sign was first erected.
During its prime, Harrah's (formerly known as Grand Casino Tunica) looked like this: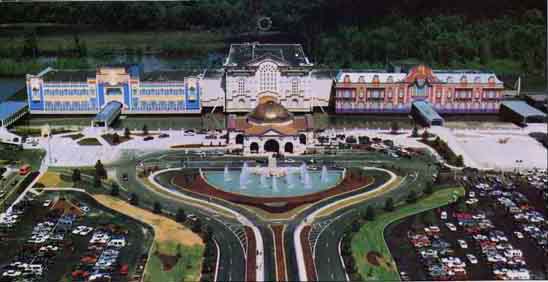 Notice the white steel securing posts with the angled braces on either side of the white center section of the casino. At one time, Harrah's boasted three hotels (the original near the casino, and the Veranda and Terrace across old highway 61, with a shuttle running between the casino and the Veranda and Terrace), an RV park, and a Kid's Quest near the two remote hotels where parents could dump their offspring while they gambled to their heart's content without worrying about their children.
Now, here some pictures of what the area currently looks like:

Nothing is left of the casino but the white steel posts and small remnants of the entrance arches.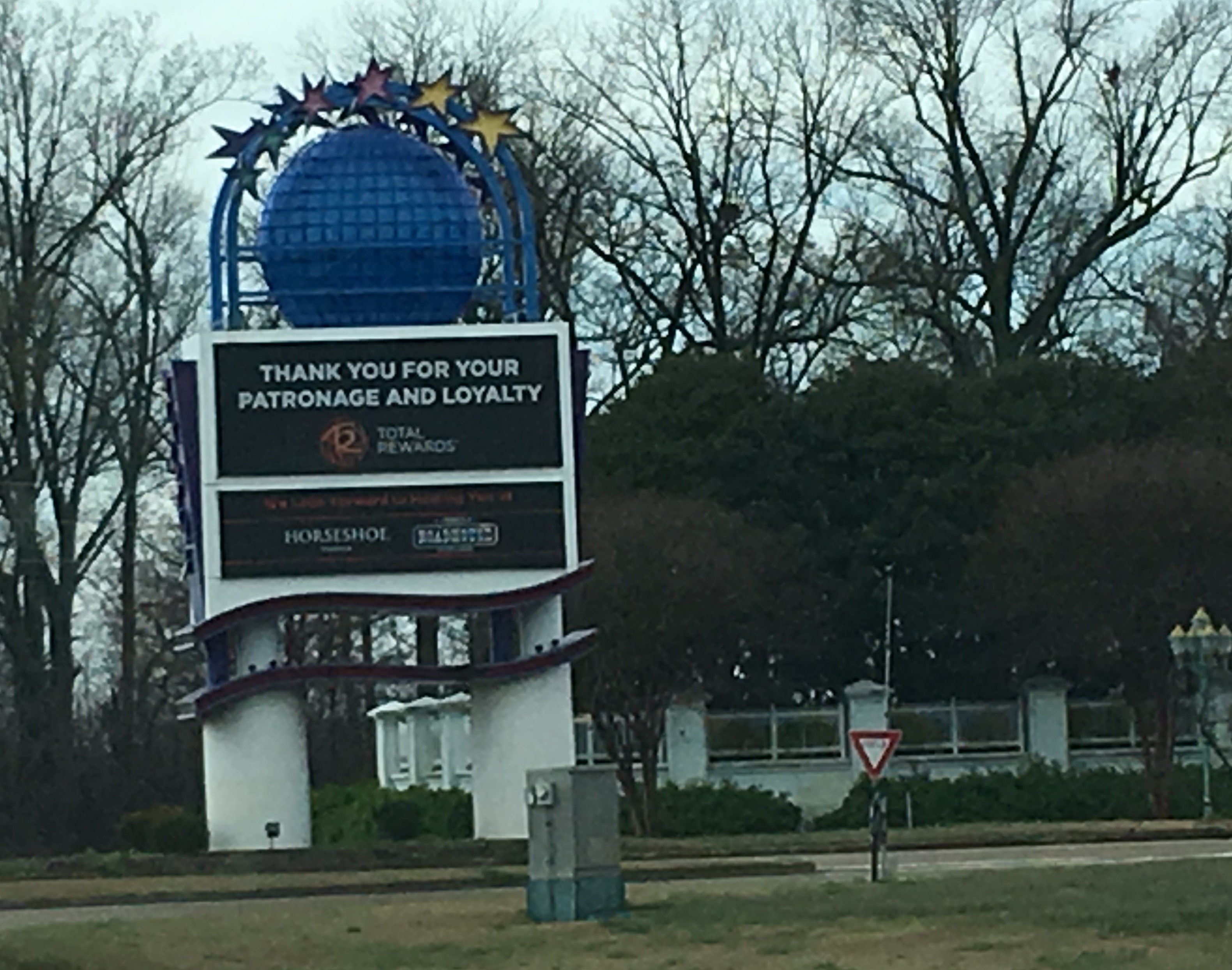 Harrah's main (North) entrance sign.

Harrah's south entrance.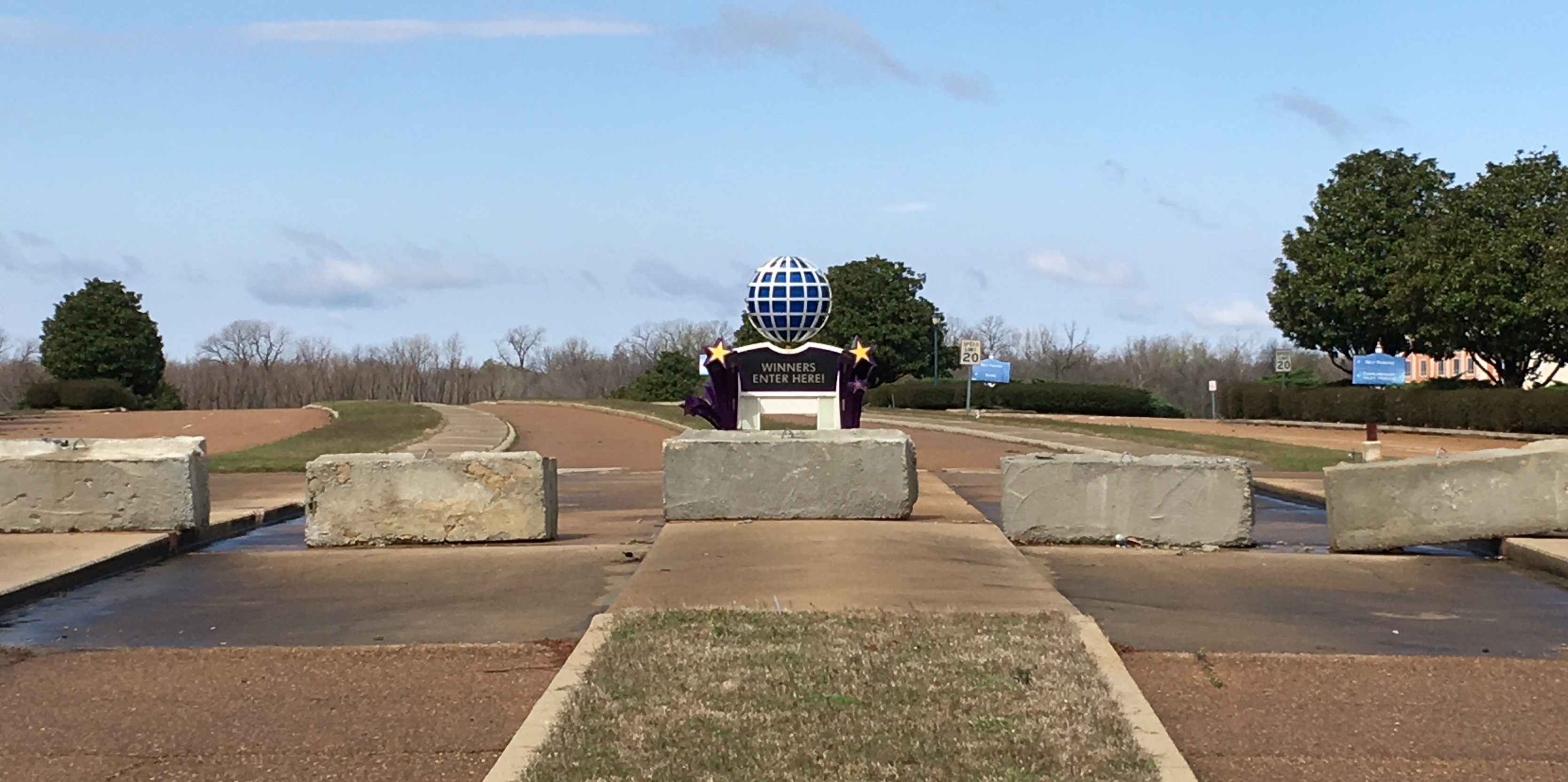 The main drive to the (former) Harrah's casino.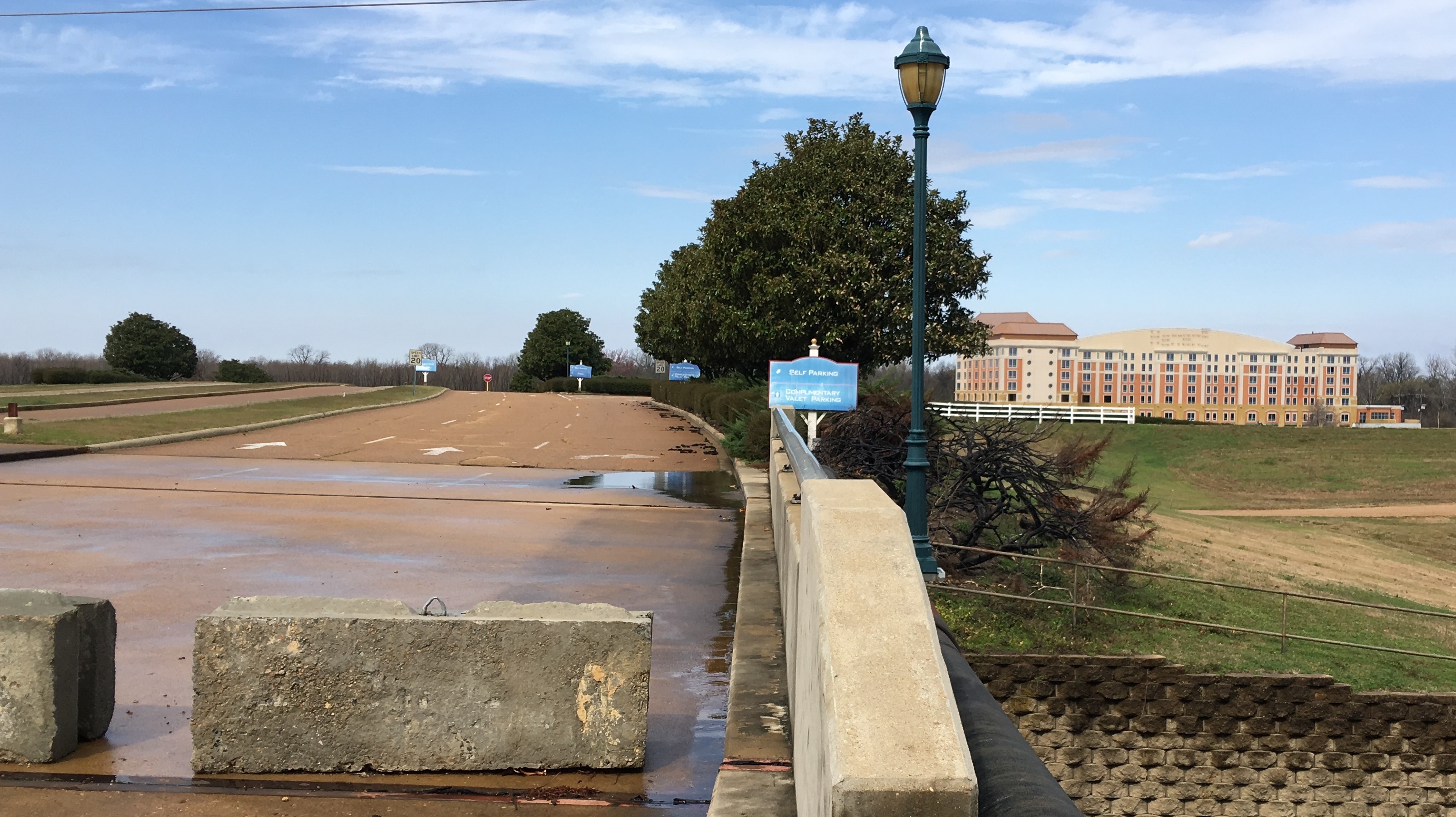 Harrah's entrance and first hotel.

A closer look at the original Harrah's hotel.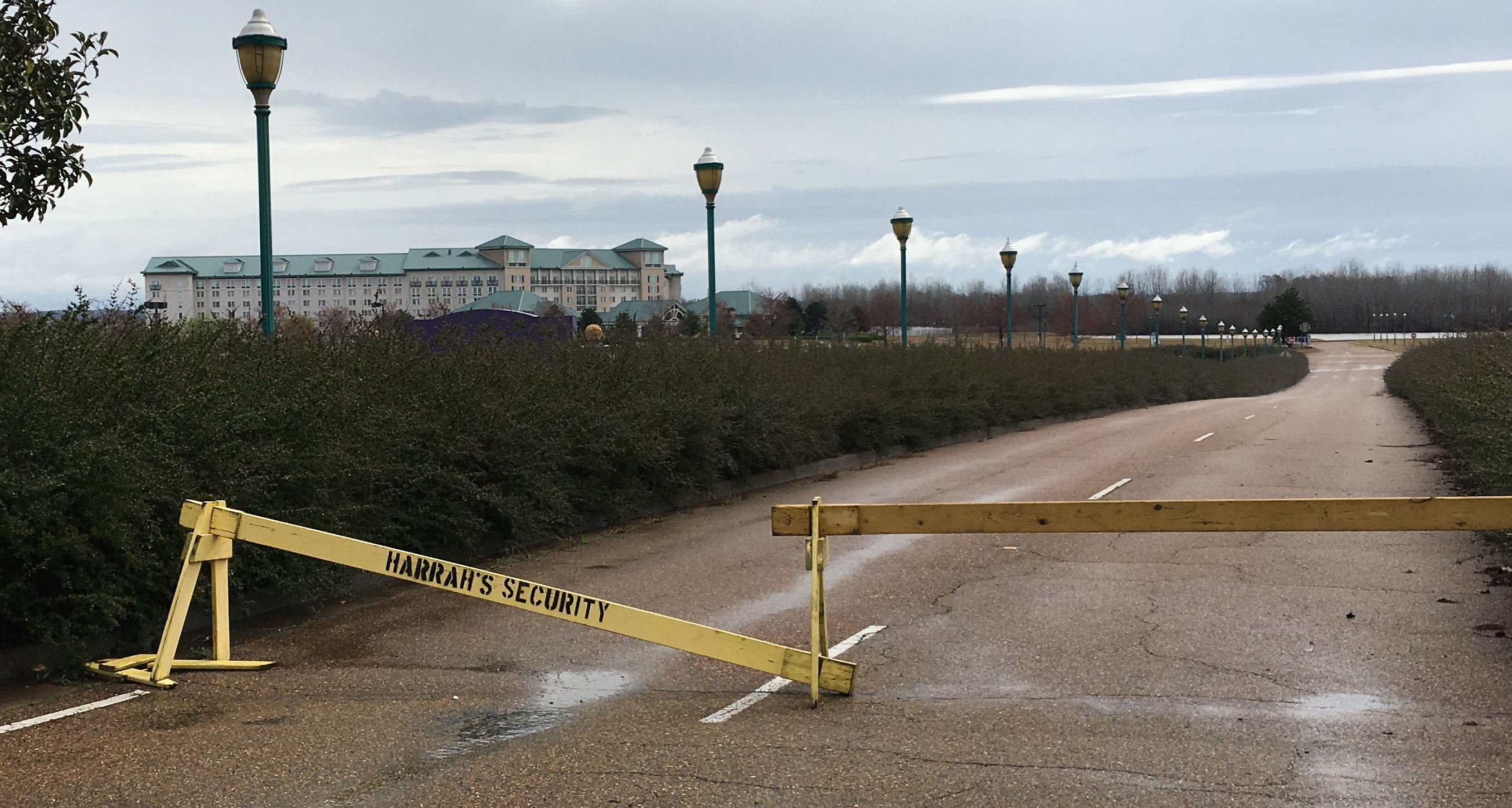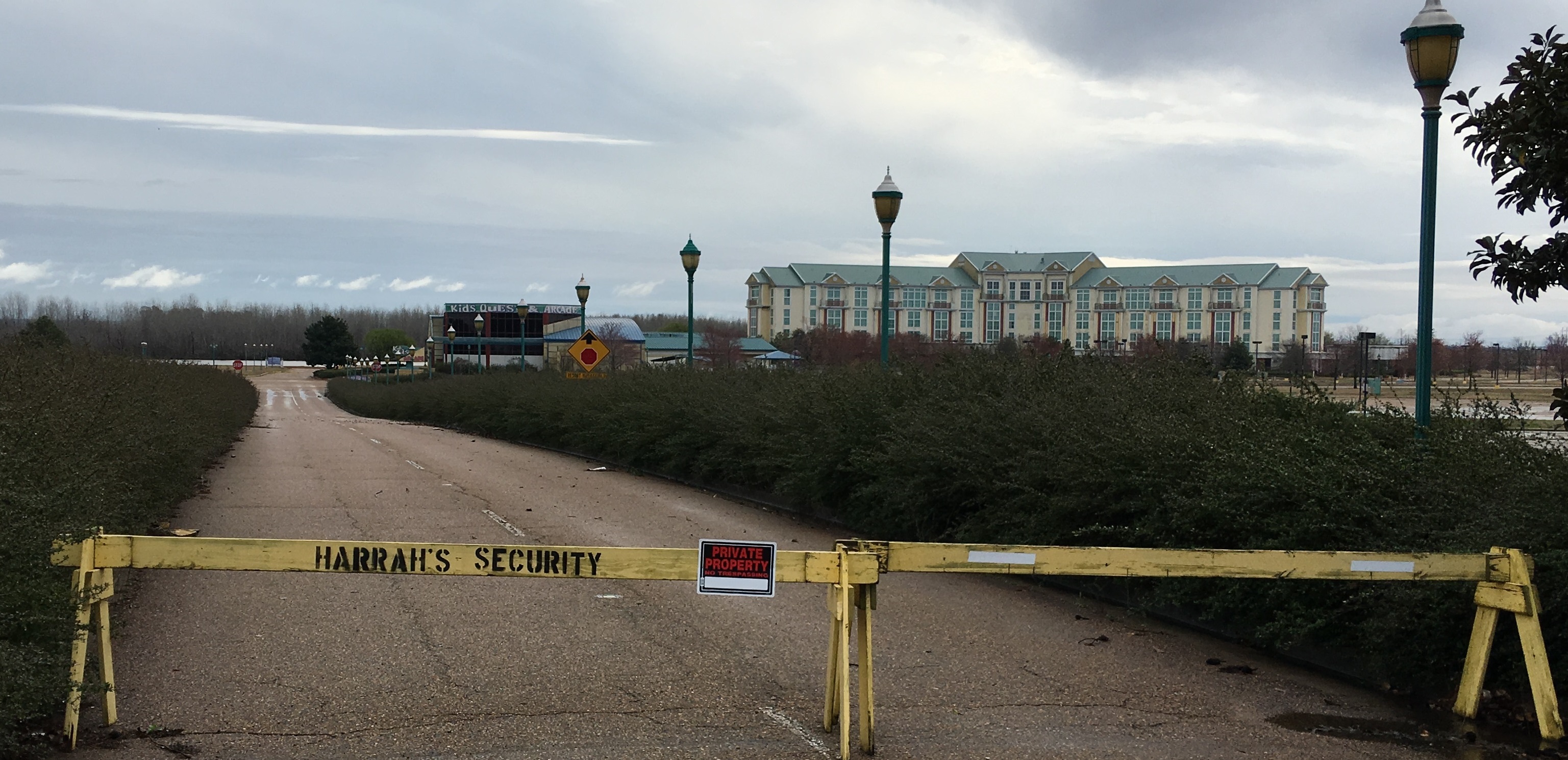 Harrah's Veranda and Terrace Hotels and Kid's Quest.
Bally's Casino: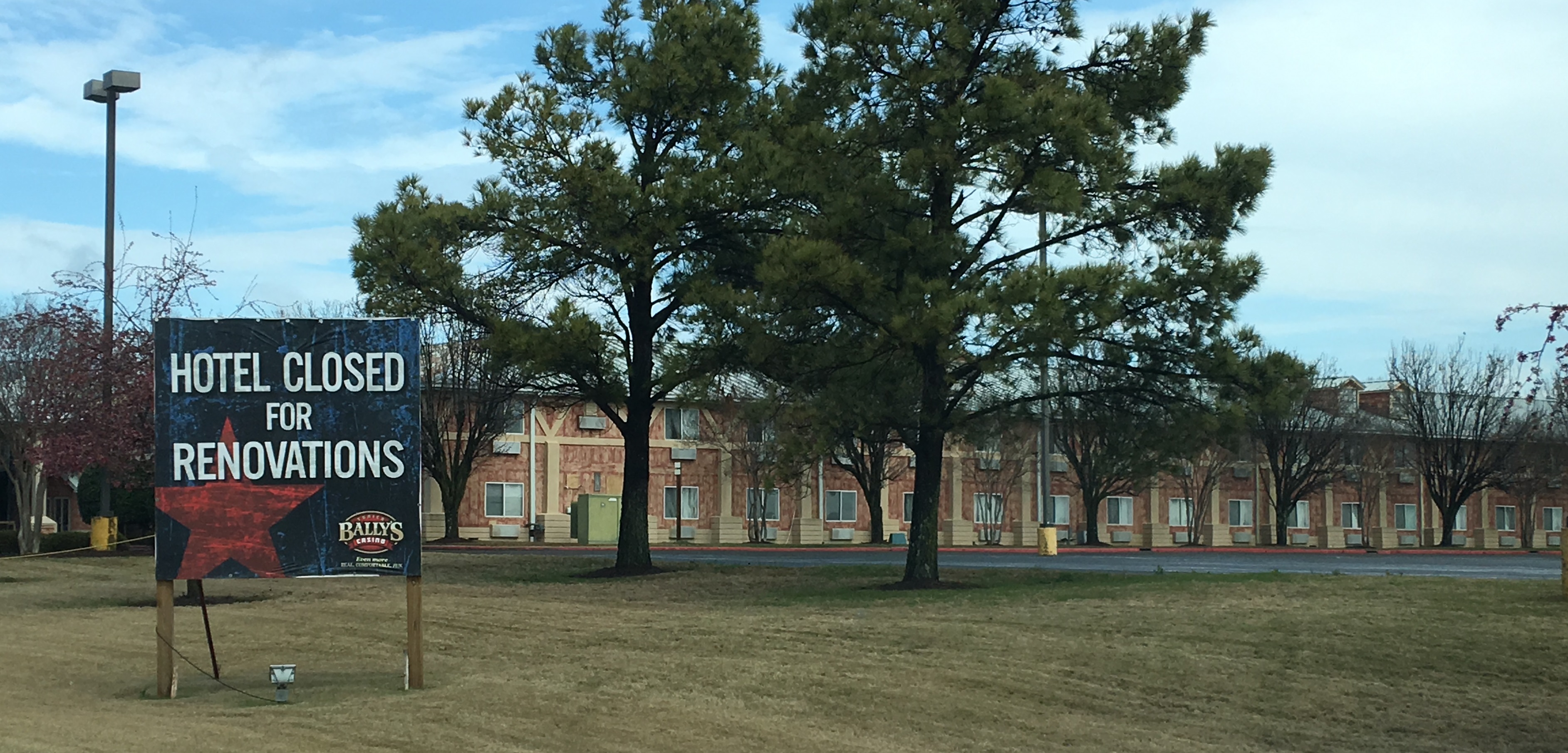 Bally's Hotel currently closed for "renovations."
As was the case even before the flood, Bally's is geared toward the lower-end player. Table minimums were generally $5, with maximums between $500 and $1000.
Blackjack: There were a total of...
...enter your member login information below to read this article/newsletter...
Paid Members-Only Article
You have clicked on a link to a Blackjack Insider web page or article for paid subscribers. You must have a paid membership to the Blackjack Insider newsletter to view this content. About 1/2 of the articles in each issue of the Blackjack Insider are for paid members only, while the rest are viewable by everyone. Your purchased membership will allow you to read all Blackjack Insider articles for 12 months.
Enter your user name and password below (they were listed and e-mailed to you after you purchased your Blackjack Insider membership):
Forgot your membership id or password? Click here.
How do I get a membership?
A membership can be purchased online at our secure store with your credit card for only $19.95 per year. You will receive a user name and password immediately by e-mail which you can use to read the all past and future members-only articles for 12 months, as well as the regular free articles.
Do I have to buy a membership?
No. Blackjack Insider will continue to be published as a free monthly e-newsletter. But about 1/2 of the articles each month will be for paid members only. Subscribers without a membership can still view and read the non-members articles for free.
What happens after I buy a membership?
Immediately after you complete your purchase, you will receive a unique login user name and password. These are displayed on the final purchase page, and are e-mailed to you. When you click on a members-only article in our web site, you will be prompted for this user name and password (as shown above). Simply enter them, and enjoy the article! Note: make sure you turn on the checkbox above when you login, to save the user name and password so that you don't have to re-enter them every time you view members-only articles.
Why did you switch to paid memberships?
Blackjack Insider is a professional monthly publication with top-notch articles by world-reknown gaming experts. In addition, we have regular reporters that monitor game conditions and tournament schedules throughout North America. We use a partially paid subscriber model to enable us to continue getting the best content for our readers from leading authors on blackjack and gaming.
©2015, DeepNet Technologies. No material to be copied without express permission of DeepNet Technologies.
This site developed by DeepNet Technologies, Ontario, Canada. Contact webmaster @ bjinsider . com if you have problems.
This site is best viewed in a 800x600 graphics mode, or higher.